Overview
This section will display products and technologies of the key links in the healthcare sector, as well as traditional Chinese medicine. In a panoramic presentation of the whole life process from birth to elderly care, this section will also include cutting-edge concepts, especially solutions that combines technological innovation and humanistic care.
Layout and Exhibitors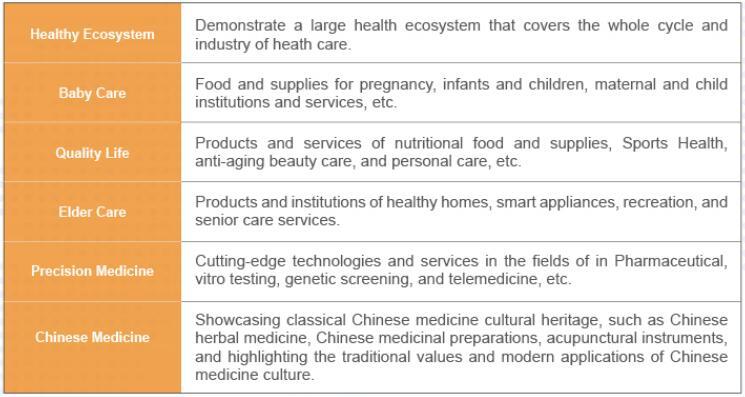 Visitors
Authorities and industrial associations.
Research institutes and universities.
International institutions, chambers of commerce and associations.
Pharmaceutical enterprises.
Hospitals in public and private sectors, healthcare management institutes, medical check up centers, medical cosmetology institutions.
General visitors interested in the health industry.
Related media.
Contact us
Ms. ZHANG Yingping Tel: +86 10 84600162; +86 13552306290
E-mail: zhangyingping@ciec.com.cn
Mr. CHEN Ziyu Tel: +86 10 84600318; +86 15901311475
E-mail: chenziyu@ciec.com.cn