Overview
This section will focus on the core parts, key technologies and products of the agricultural chain, such as seed research and development, green agrochemical products, smart agricultural application, smart modern agricultural machinery and equipment, technologies for planting and breeding, and agricultural product processing, as well as manufactured agricultural goods with distinctive regional features. Agriculture-related finance, logistics and sales services are also displayed in the section.
Layout and Exhibitors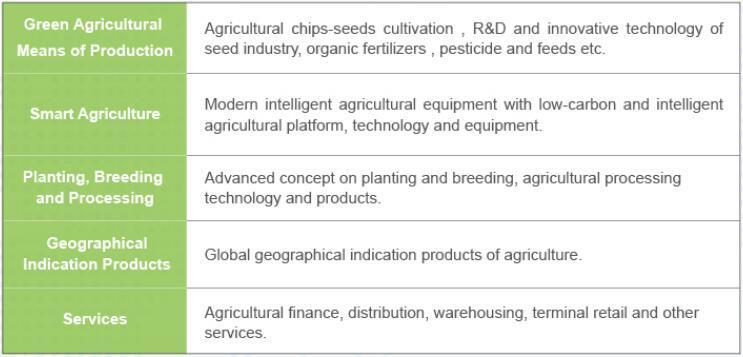 Visitors
Authorities and industrial associations.
Scientific research institutes, institutions of higher learning, etc.
International institutions, chambers of commerce and associations.
Agricultural equipment dealers, agents, importers, distributors, specialized agencies, etc.
National planting cooperatives of fruit, vegetable and grain.
Terminal online sellers, online stores, wholesalers, etc.
Hotel catering institutions, high-end restaurants, star hotels, etc.
E-commerce platforms, various supermarkets and hypermarkets, etc.
National warehousing and logistics enterprises, and financial institutions. etc.
Contact us
Mr. YUAN Jun Tel: +86 10 84600360; +86 13810398816
E-mail: yuanjun@ciec.com.cn
Ms. GUAN Kaixin Tel: +86 10 84600345; +86 13810271961
E-mail:guankaixin@ciec.com.cn