China International Supply Chain Expo (CISCE) 
Official Logistics Services Provider 

China International Exhibition 
Transportation Co., Ltd. (CIETC)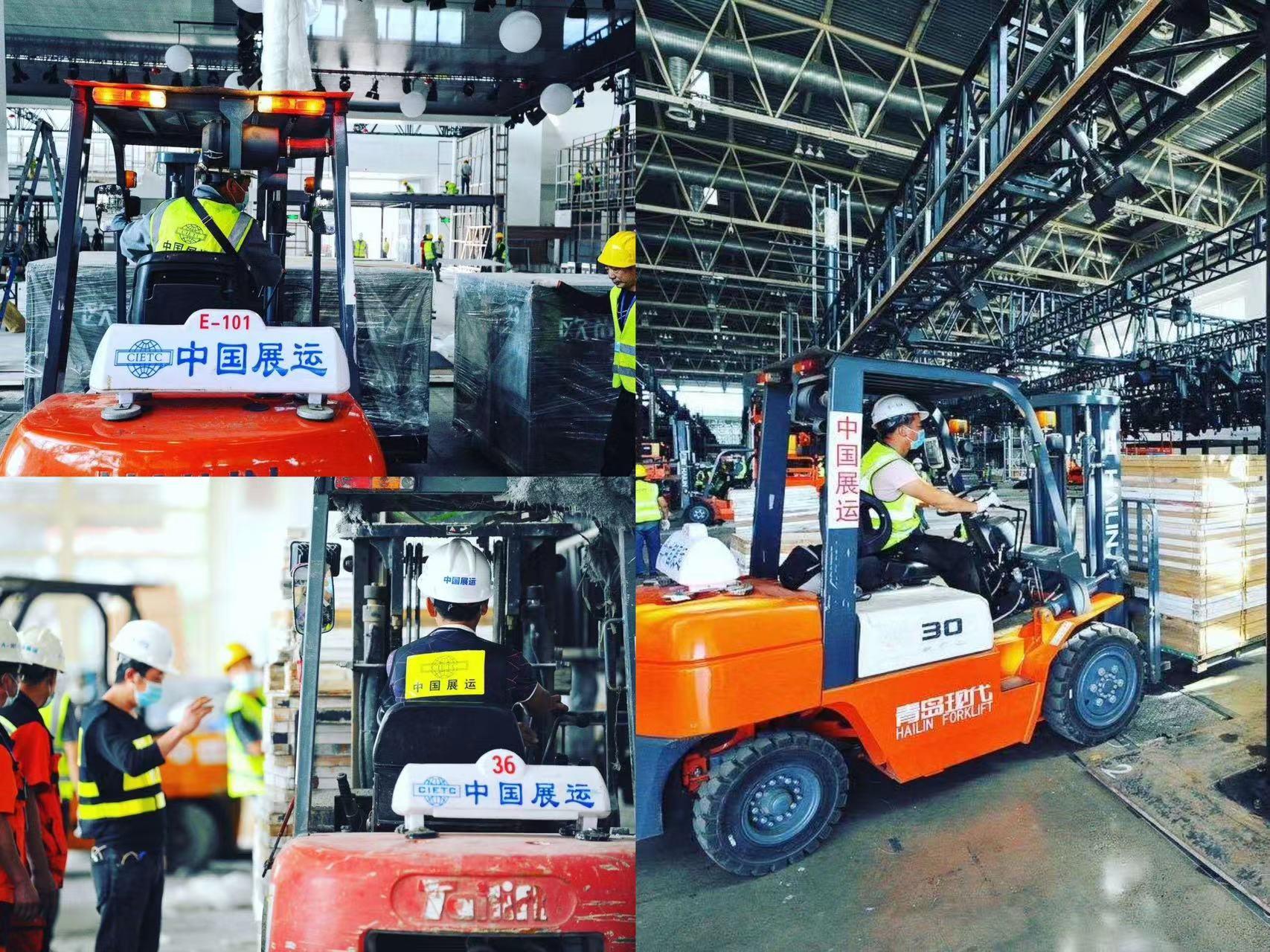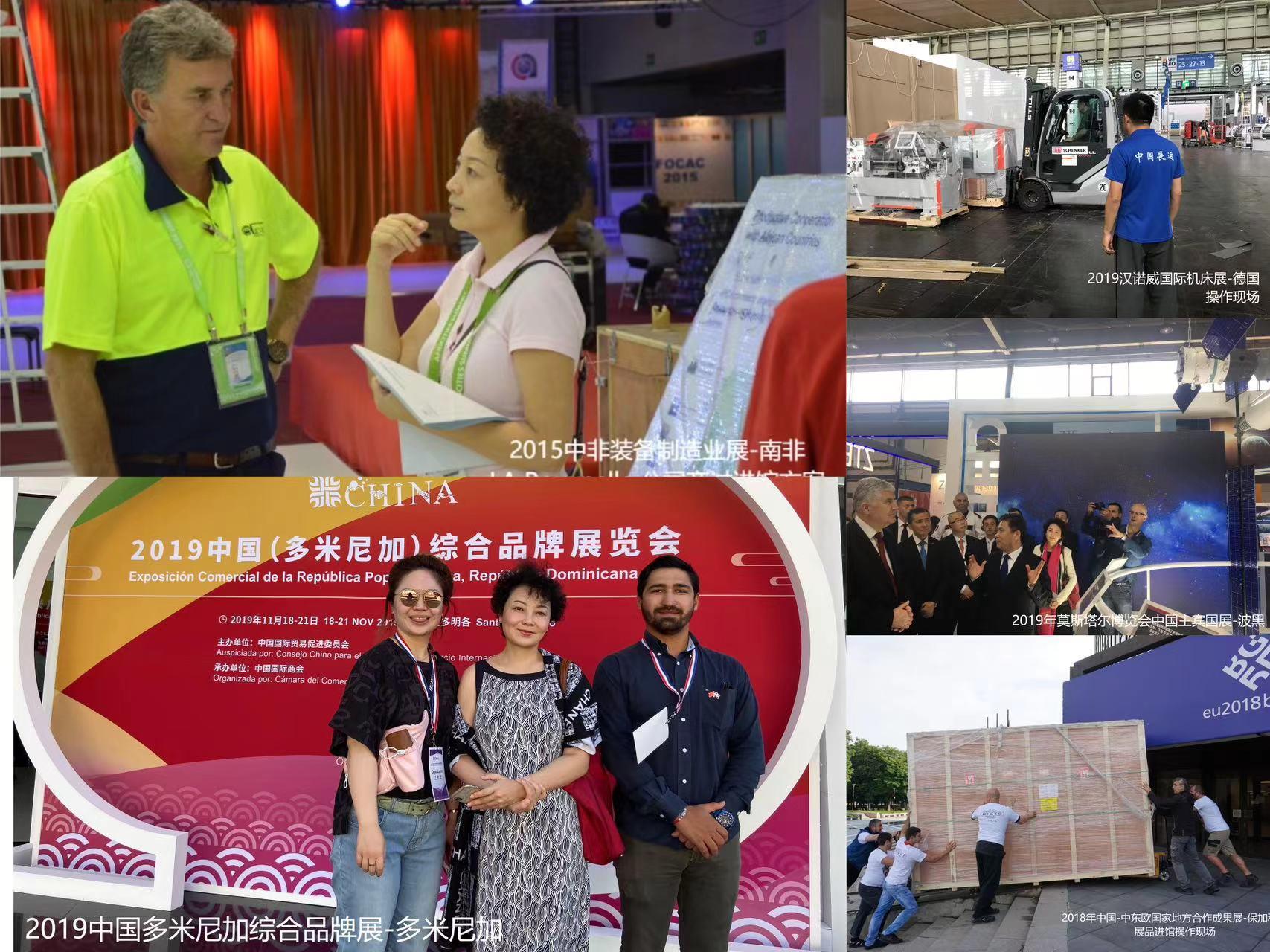 Logistics Services
International Exhibition Logistic Services:
Consultation on international exhibition cargo transportation, collection of exhibition cargo information, handover and verification of transport documents, Customs clearance for temporary import and export, temporary storage of exhibition cargo, delivery to exhibition booth, on-site handling services and return of shipments.

Domestic Exhibition Logistic Services:
Consultation on domestic exhibition cargo transportation, collection of exhibition cargo information, cargo handling at exhibition hall, on-site loading and unloading operations, and storage of exhibition cargo and empty packages.


Company Profile
China International Exhibition Transportation Co., Ltd. (CIETC) is a joint venture between China International Exhibition Center Group Co., Ltd., directly under China Council for the Promotion of International Trade, and China Merchants Group's Sinotrans Limited. Since its establishment in 1988, the Company has always adhered to the corporate philosophy of "Perfect Performance, Exceeding Expectations", and has been committed to building professional, efficient and precise international exhibition logistic services. The services cover exhibition logistics solutions design, customs declaration, third-party logistics, self-owned bonded warehouses and other segments, providing customized end-to-end logistics solutions for organizers, exhibitors and contractors of exhibitions。

Primary Business
1. Logistics Service for exhibitions, conventions& events held in domestic 
International Exhibition Transportation Co., Ltd. undertakes nearly 100 exhibition logistics projects annually on average, holding a leading position in the domestic exhibition logistics industry. It is also the logistics partner of large international exhibitions such as "AUTO CHINA", "CHINA PRINT", "CIMT", "CHINA COAL & MINING EXPO", "BICES", "CHINA WINDPOWER", "INTERNATIONAL REFRIGERATION, AIR CONDITIONING, HEATING, VENTILATION AND FOOD REFRIGERATION PROCESSING EXHIBITION", "PRINT CHINA Haikou EV" and " SCO INT'L INVESTMENT AND TRADE EXPO ".
2.Logistics Service for overseas exhibitions, conventions& events
As a member of the International Exhibition Logistics Association (IELA), China International Exhibition Transportation Co., Ltd. has a logistics network covering more than 50 countries and regions around the world. CIETC actively serves the high-quality development of the Belt and Road Initiative promoted by the country, and is brave enough to undertake the mission of the "main force" and "national team" of exhibition logistics. It has successfully completed the logistics tasks of high-end achievement exhibitions such as the China-Africa Equipment Manufacturing Exhibition, China and Central & Eastern European Countries Local Cooperation Exhibition, China-Kenya Industrial Capacity Cooperation Exposition and China-Latin America Comprehensive Brand Exhibition during the visits of national leaders, as well as the BRICS Commodity Exhibition and Economic and Technological Exhibition for Lancang-Mekong Cooperation. In addition, CIETC is also the official logistics service provider for well-known international exhibitions such as EMO Hannover, JIMTOF, CES and METAL+METALLURGY [THAILAND].
3. On-site Logistics management & Service Provider
CIETC is the officially authorized on-site logistics management and service provider in CIEC (Chaoyang Venue) and CIEC (Shunyi Venue) for exhibitions, providing renting of forklifts, cranes and manpower for assembling and dismantling, unpacking and repacking, temporary storage and other sorts of logistic services.

Contact us
China International Exhibition Transportation Co., Ltd.
Address: 
Room 539, F5, Hall 1 (CIEC)No. 6 Beisanhuan East Road, Chaoyang District 100028 Beijing, China.
Contacts for International Exhibits: 
Lu Wei
010-84600608 | 13001181776 | luwei@ciec.com.cn
Li Heng
010-84600619 | 17710323371 | liheng@ciec.com.cn
Contacts for Domestic Exhibits: 
Zuo Xianghai
010-84600533 | 13901379240 | zuoxianghai@ciec.com.cn
Zhang Jingwei
010-84600684 | 13520856261 | zhangjingwei@ciec.com.cn