Overview
This section will display key technologies and products in the upstream, midstream, and downstream of the EV industrial chain, such as core raw materials, key components and power systems, smart driving, and integrated products of EV start-ups. It will also showcase related services such as charging, and auto finance. With a focus on the innovative development of electric and smart vehicles, this section aims to elevate industrial cooperation, cross-sectoral integration and resources sharing.
Layout and Exhibitors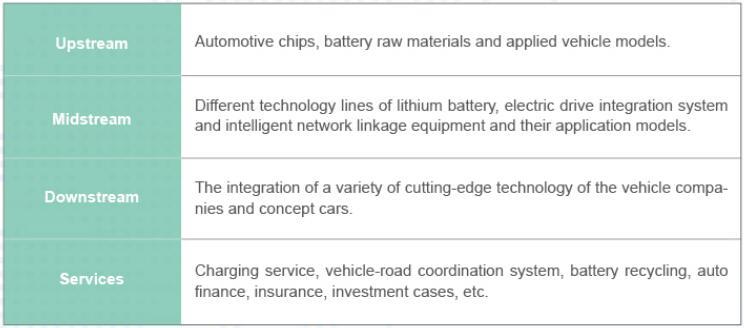 Visitors
Authorities and industrial associations.
Research institutes and universities.
International institutions, chambers of commerce and associations.
Automobile manufacturers and producers.
Auto parts suppliers.
Technology providers.
Financial and insurance institutions.
Logistics and transportation companies.
Contact us
Ms. LI Yahui Tel: +86 10 84600193; +86 15510210980
E-mail: liyahui1@ciec.com.cn
Ms. ZOU Qi Tel: +86 10 84600366; +86 15350701619
E-mail:zouqi@ciec.com.cm