Recommended Hotels for CISC
Source:
Release time:2023-11-02
Welcome to participate in the 2023 China International Supply Chain Promotion Expo(CISCE). As a professional team responsible for business travel service during the exhibition period from 28 / Nov.-2 / Dec. To ensure the good accommodation for the exhibitors and visitors we have reserved rooms in the nearest hotels around the CIEC(Shunyi Venue).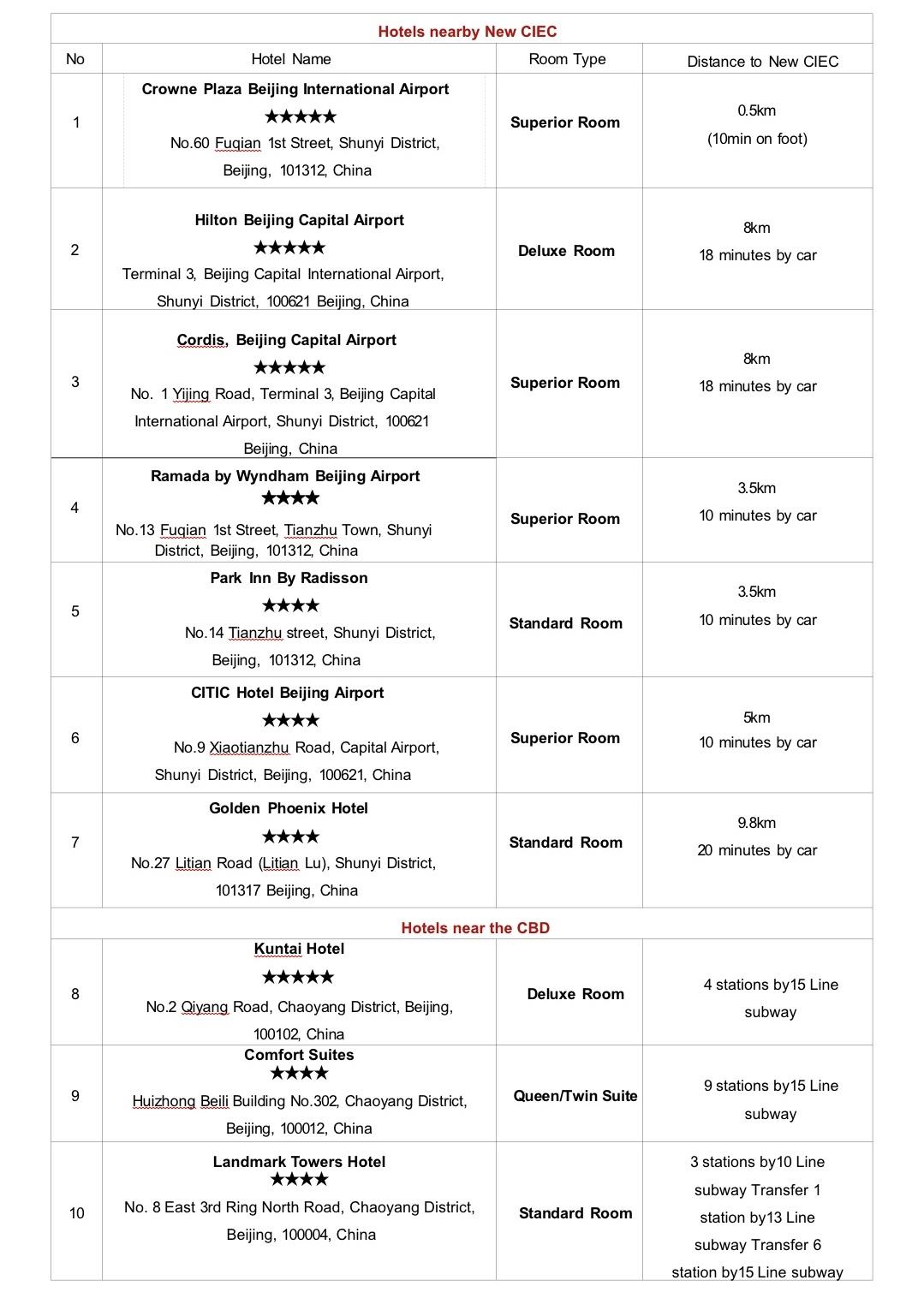 Notes:
· The above is the CISCE recommended hotel, please choose the hotel according to your own needs, limited availability, please book as soon as possible.
· Please fill in the reception service reservation form, wechat or email to our company. After  receiving the form, we will send a confirmation form.
· After receiving your booking information, our staff will send a confirmation form within 24 hours, you receive the confirmation will be regarded as a successful booking.
· The payment,change, and cancellation terms for the above recommended hotels shall be  subject to the confirmed terms on the form.
· The above recommended hotels agreement price are valid until 10th  Nov. Please consult the reception team staff for detail.
· If the above recommended hotels are fully booked, we will recommend other hotels for you.
· If you want to book another hotel, we will also serve you wholeheartedly.
· CISCE Organizing Committee reserves the right of final interpretation of hotel reception services.

Scan QR to booking hotel
CISCE Service Reception Group
Contact: Fiona Zhang
Tel No: +86-10-64462841
Mobile: +86 18612291377 (WeChat account)
E-mail: zhangxinyue@sdlm.cn